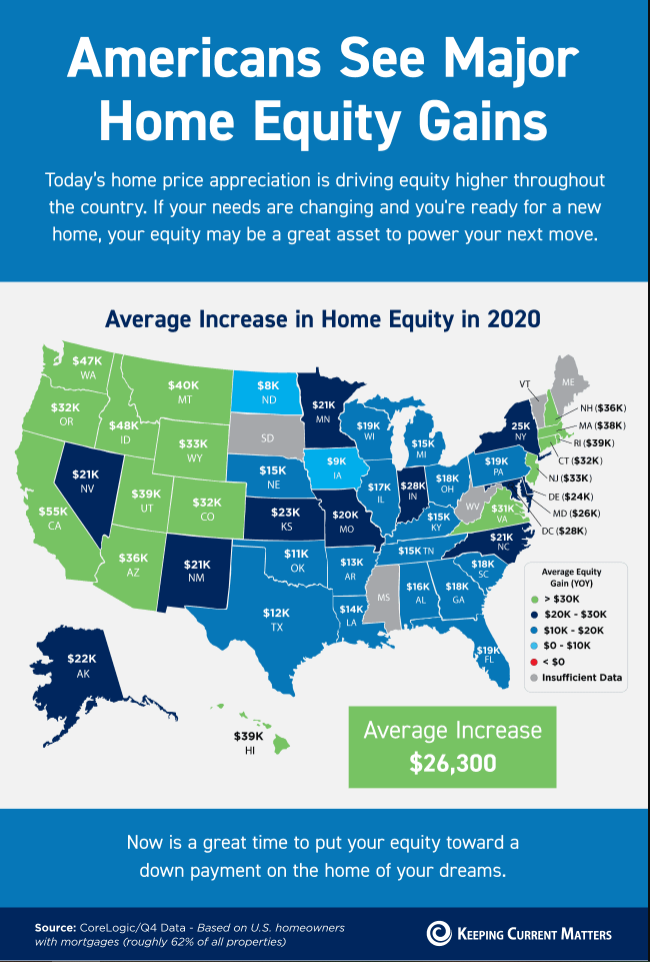 Today's home price appreciation is driving equity higher throughout the country.
Idaho has seen the second largest increase in Equity following only California.
Kootenai County is among the largest areas of growth for Idaho!
If your needs are changing and you're ready for a new home, your equity may be a great asset to power your next move.
Now is a great time to put your equity toward a down payment on the home of your dreams.